December 11 at 6pm
This year, our Flamingo has branched out of the ballroom and will flock in local restaurants. We are taking over restaurant row in a live, interactive and festive event! Think incredible food, festivities, a traveling auctioneer, a Caribou Club after party and more…
THIS is a night you won't want to miss!
Your party will be placed in one of our Flamingo restaurants for the night. Please list your preference when you purchase your table or tickets. Also, kindly note if there are people you want to "flock" with – we will do our best to accommodate your requests.
But act fast…this event is sure to sell out!

Event Sponsors
Thank you to our event sponsors for their incredible generosity!
Allison & Randall Bone
Tracy & Bubba Eggleston
Sarah & Paul Sohn
Omaya Sharaf & John Mahedy
Melony & Adam Lewis
Jennifer & David Millstone
Mary & Patrick Scanlan
Anna & Matt Freedman
Styslinger/Altec Foundation
Kurt Hall & Elizabeth Plotke
Cheyenne & Daniel Neukomm
Kimberly & Brad Schlosser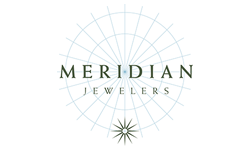 Event Committee
EKS EVENTS | ELIZABETH SLOSSBERG
ALEX FERREIRA | ALLISON BONE | ANNA HANSEN | CATHY BERN | DIANA ETTLINGER
ELIZABETH WILLIAMS | JENNY LESHEM | LISA KISSEL | LYNDSEY HAYNIE | MARLA BUTLER
MARY CHERRY | MAX RISPOLI | MICHELLE STILLER | MOLLY GILMORE | PIPPA McHUGH | ROSS DANIELS