Saturday, December 9, 2023
St. Regis Aspen:
6:00pm cocktails
6:45pm ballroom
Get ready!
Grab your sequins, your sparkles, your cowboy boots, and spurs. This is a night for our public schools that you DON'T want to miss! 
Honoring Allison Daily with the AEF Community Impact Award
Event Co-Chairs: Tracy and Bubba Eggleston
Molly and Will Gilmore
We are also thrilled to share our partnerships with Olivela and Cos Bar with the community.
If you shop for the event from Olivela's curated AEF page,
20% of the proceeds will go towards supporting our schools.
Shop the "Sparkles & Spurs" edit here: olivela.com/flamingo2023
If you shop at Cos Bar and mention the Flamingo, you will receive a
10% discount on your purchase and 10% of proceeds will go towards AEF.
Live Auction Items:
#1 
Snowboard with Olympic Medalist Shaun White
Your crew of 5 will hit the slopes and snowboard alongside the most decorated snowboarder of all time. Spend a half day with 3 time Olympic gold medalist and 18 time X-Games medalist Shaun White. Do it in style with a full outfit and signed snowboard
from Shaun's brand Whitespace.
#2
Santa Fe Escape
Your party of six will board a Lear 60XR in Aspen and escape to legendary Santa Fe. There, you'll spend two nights at the Bishop's Lodge, an Auberge Resort that was recently named the #1 Resort in the USA Mountain West and one of the top 10 hotels in the world by Condé Nast Traveler Readers' Choice Awards in 2023. Enjoy private yoga instruction, tickets to the Aspen Santa Fe Ballet show of your choice, and your private plane back to Aspen.
#3
Dunbar Ranch Private Sledding Party
The exclusive Dunbar Ranch can be yours! Get ready for an unforgettable winter adventure in this unparalleled Aspen location. Your party of fourteen will enjoy a moonlit night on a custom-built sledding course at Dunbar. After an evening of sledding, head inside to the gorgeous dining room for a gourmet dinner made especially for you by Campo de Fiori catering. Smiddy Limousine will take care of your transportation needs.
#4
Ski with Olympic Medalist Alex Ferreira and Gorsuch Shopping Spree
Aspen High School graduate, X-Games gold medalist and two-time Olympic Medalist Alex Ferreira will be your ski guide for the day! You choose the mountain and the terrain. Before you hit the slopes, pick up your $5,000 gift certificate for a shopping spree at Gorsuch. At the end of your day, you will après in style with $1500 from the Little Nell.
#5
Moab Retreat for 14
Happy Days Home is a private sanctuary located in the heart of Moab, Utah. This newly built property features a beautiful main house with 4 bedrooms with en suite bathrooms, and a guest house with 3 bedrooms and 2 bathrooms. An on-site caretaker and two full-time activities coordinators will tend to your every need. Every morning you will awaken to a continental breakfast buffet, fresh coffee, and the swimming pool open and ready for your use. Your activity coordinators will guide you in any biking, hiking or river adventures. A staff-driven 15 passenger van is available for trips through Moab or tours of Arches and Canyonlands.
Event Sponsors to date
Sabrina and Stephane de Baets
Tracy and Bubba Eggleston
Molly and Will Gilmore
Melony and Adam Lewis

John Mahedy
Vanessa Obregon and Edgar Farah
Mary and Patrick Scanlan
Sarah and Paul Sohn
Jennifer and Mark Styslinger
Stephanie and Dan Zilberman
Thank you to our event sponsors for their incredible generosity!
Table Sponsors to date
The Stiller Family &
The Butler Family
Liz and Oliver Garfield
& Cos Bar
Julie and Randall Brodsky
Stefanie and Joey Hartman
The Plotke-Hall Family & The Bass Family
Shannon and Glenn Andrews
The Berger Family & The Hurd Family
Teacher Table Sponsors to date
Alpine Bank
Aspen Snowmass Sotheby's International Realty
Anonymous (3)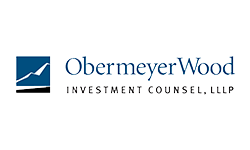 EKS Events
Elizabeth Slossberg
Cori Berger
Tracy Eggleston
Diana Ettlinger
Liz Garfield
Molly Gilmore
Lyndsey Haynie
Pippa McHugh
Lindsey Port
Michelle Stiller